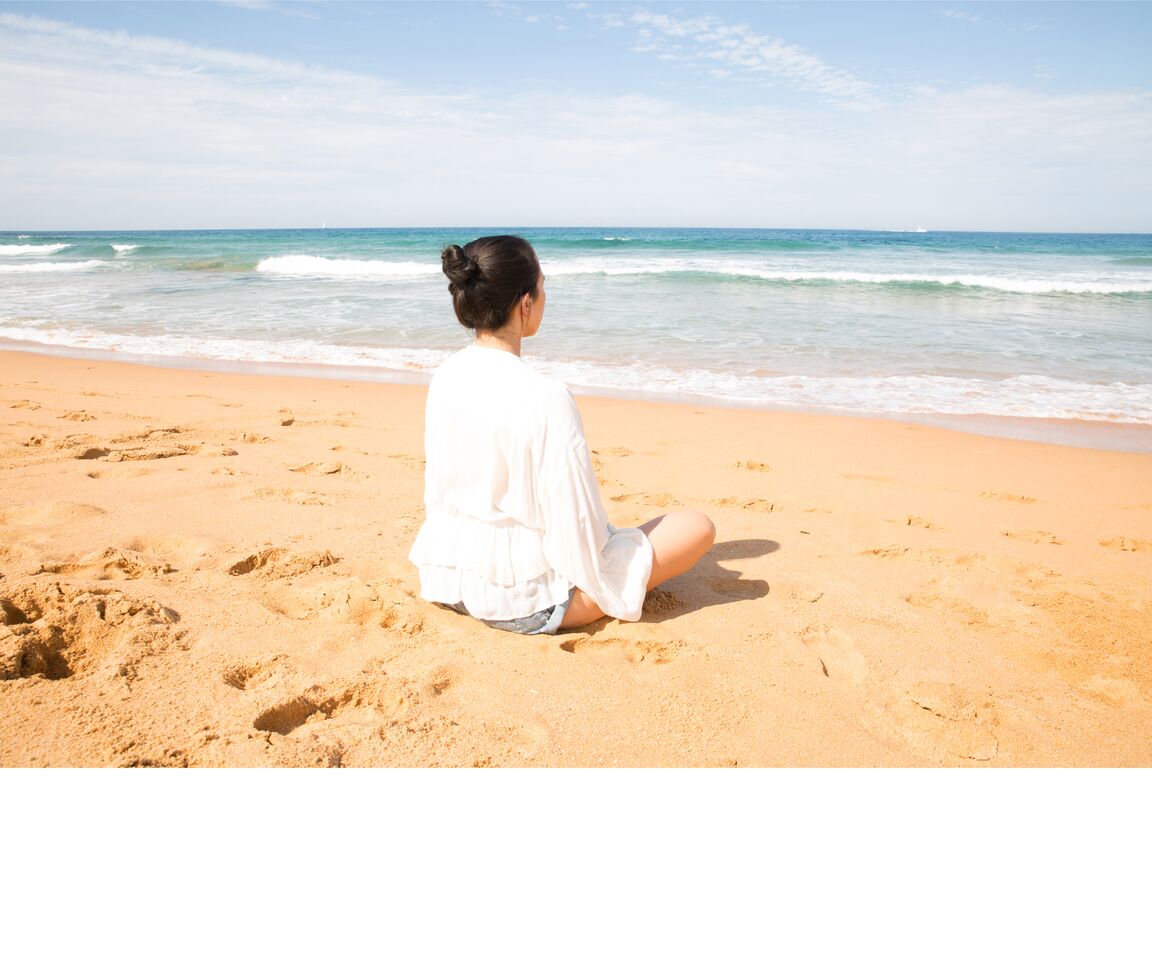 Meditation for modern being
Modern life is busy – family, friends, work, study, travel, exercise, healthy eating, social media, overflowing inboxes, and bills to pay – this all takes time and places our nervous systems under immense stress – we have more to do and less time to do it! We store this tension in our bodies and its no wonder we often feel exhausted.
A simple and regular meditation practice - specifically designed for busy people - is the best gift you can give yourself and those around you.
VEDIC MEDITATION
WHAT IS IT?
Based on a 6000 year old ancient body of knowledge that pre-dates religion, Vedic meditation is an easy and effortless mantra based technique specifically designed to be integrated with the demands of modern life. The technique can be practised almost anywhere, even with noisey surroundings, by almost anyone including children. We sit for ideally 15-20 minutes twice per day using a personal mantra to dive beyond thought, release stress and rest in a relaxed state.
WHY DO IT?
There are so many reasons to commit to a regular meditation practice:
Be less stressed and fatigued, improve sleep and other health issues

Be more creative, flexible and dynamic

Be more present, patient, clear and calm

Be more compassionate, grateful and loving

Be happier, more fulfilled and the best version of our selves

Be more expansive and connect on a deeper spiritual level
More and more scientific research is supporting what the ancient masters have known for centuries - that meditation can profoundly impact how we think and feel, and improve our relationships with our selves and others.
HOW IS IT TAUGHT?
To understand if Vedic meditation is the technique for you the first step is to attend a free introductory talk where the benefits of the practice, what the course entails, and the ongoing support available will be explained.
If you like what you hear and/or are ready to learn, the Vedic meditation course is taught over four short sessions in a small group. It is essential that the sessions are completed sequentially as the knowledge and instruction builds in each session. Once you complete the four sessions you will be equipped and confident to meditate on your own for the rest of your life. Along with personal follow up and ongoing support from a worldwide community of Vedic teachers and meditators.
WHY LEARN IT FROM ANNA?
Anna's down to earth and practical approach to meditation, coupled with her life experiences as a mother, corporate executive, academic, student and teacher will make it easy for even the busiest person to commit to meditating on a regular basis. Learn more about Anna and check out the calendar to find out when the next intro talk and courses are. Start nourishing your mind and creating more mental space today!